Web application development
Webomindapps stands as the best web application development company in Bangalore. Webomindapps is a professional online web application development in Bangalore that handovers applications with a high level of coding. We provide end-to-end web applications for small and large-scale industries. We write high-level standards of codings that make applications more efficient and secure. We design web applications that are mobile responsive, customizable, and also user-friendly.
We aim to help our clients leverage the power of cutting-edge tools and technologies and implement the same in their businesses, to get competitive advantages. No matter which service you opt for from us, we guarantee you to create a standout solution for your business while matching its specific needs. Our developers are versed with advanced technologies, be it for a website or an app development they have proficiency in leveraging these while developing solutions based on them.
We at Webomindapps endeavor to deliver smart solutions that can catch the attention of users and witness higher user engagement. Our professionals keep an eye on the latest practices in web app development with updated technologies, and they implement all these while creating solutions for you. We let your business benefit more from our solutions.
80+ Web applications developed
4+ Government web applications
60+ International websites
80+ Payment gateway integrations
Web-based platform development
We work on open-source PHP with the CodeIgniter framework, we can develop any customized application on a web-based platform.
CodeIgniter
framework
Developing applications in CodeIgniter makes the application more secure, faster to use, and SEO-friendly.
Custom application development
Custom web applications increase flexibility, makes the workflow efficient & reduce security risks.
Online booking
platform
Online booking platform makes your local business grow online to increase the scale and sales of your business.
Tours & travels applications
Maintaining a business is a great deal, use tours & travel applications and organize it systematically.
Responsive
application design
Want to manage your application from any place? Get it compatible and adaptable with any device you use.
Inventory management software
Supervise supply chain management by managing stock items and non-capitalized assets with this software.
Full stack
development
At Webomindapps we handle all the work from the user interface, graphic design, coding, testing, and database management.
Cloud-based
services
Hosting, deploying, and maintaining Webomindapps stands as a one-stop solution for your cloud-based services.
Our process
Discussion
Gathering the software requirements from the client and understanding their current system.
Analyze
Analyzing the current system problem, with additional features we propose a new system.
Plan
Determining the technologies and strategies to be used to develop the new system.
Develop
Structuring the database, designing and developing the modules, and integrating them.
Testing
Testing the modules, fixing the errors and bugs, and checking the security levels and compatibility.
Deploy
Deploying the application software on the cloud and we undergo maintenance and further enhancements.
Custom application development user interfaces as we develop
We are idea-driven, working with a strong focus on design and development.
Our user interface design for web applications makes the client's access better.
We deliver the best front-end design for an application in which the users can easily access the site without any difficulties. Our designs stand high in responsiveness, reliability, and easy access.
Best dashboards with high-end user functionality make your business manage and grow quickly.
Based on the hierarchy we provide credentials for the CEO, super admins, and admins who can access the dashboard to check and manage the status of the business. The dashboard gives you quick access to orders, vendors, pending bookings, etc.
Software we provide
Rental service management
Why choose Webomindapps for web application development services
We at Webomindapps are the most preferred choice among our clients for web app development for numerous reasons. Here are some of these.
Years of
experience
At Webomindapps, we have been creating web applications since its inception. We have created varieties of web apps for matching the needs and expectations of our clients who are from different industries.
Right
strategy
We handle every new project by sketching out a fresh strategy and implementing it to carry out the development process hassle-free. We keep in mind your project requirements, expectations, etc. while creating the strategy for your project.
Customized
solutions
We create solutions exclusively for your business. Whether you approach us for developing a website, web application, or other services, we create a tailor-made solution matching the specific needs of your business. Our professionals consider your target audience, live market scenario, business goals, etc. to deliver you customized business solutions.
On-time
delivery
We are committed to fulfilling your expectation of on-time delivery. Since we deal with every project with a proven strategy, it helps you carry out the development work accordingly and enables us to match the specified time-frame for deliver.
Testimonials
What our clients say
I recommend Webomindapps, the best company in Bangalore, not only for website designing they also very professional in designing customized software for the organization for their own use. Recently we have got the HRM software designed by Webomindapps, i.e purely on as per our company requirements.
- Fretus Folks
We are very proud to be associated with Webomindapps .Prior to this project Webomindapps developed software for our company. It was nice and satisfactory. The team delivered what was promised to us. Response time to queries and resolution were quick. We are happy with their services. We wish the team of Webomindapps all the best in future endeavors.
- Karthikeyan T
Its been a pleasure to work with Webomindapps and their team. They developed our software and I must say they are very good in what they do and best part is the support that they provide. Very good supportive and professional team.
- Rishta Inc
Technologies we use
We develop software applications using various technologies to make them work efficient, faster, and secure.
→ LAMP and PHP application development
→ MEAN and Node JS development
→ Other development frameworks
LAMP and PHP application development
MEAN and Node JS development
We serve clients across the globe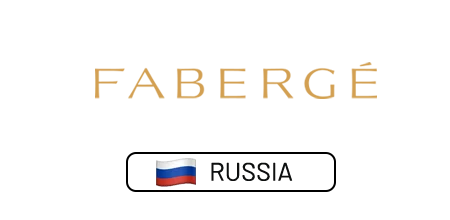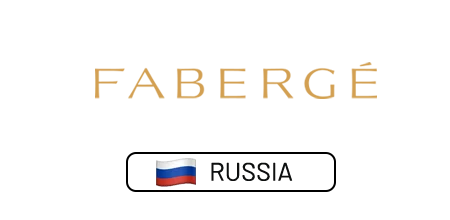 Looking for web application development for your Business
Webomindapps is the leading web application development company in Bangalore offers customized application development, ERP solution, CRM development, and tours & travels applications with the help of developers who are experienced with the latest technologies and worked in various industries like student management, HR management, data management, institute management payroll software, client management software, lead management software and much more.
We also offer web development services with different platforms like CMS websites, WordPress websites, PHP Websites effectively to our clients across the globe at affordable costs. Webomindapps as the top web application development company in Bangalore, delivers outstanding applications fulfilling the client requirements.
Features of using web application
Installation and maintenance is easy
Ease accessible for all device
Developed with the latest technologies
Can be accessed from any location
Customized according to clients requirement
Unlock your business potential with Webomindapps
Step up your online presence with the proper utilization of digital assets.
Frequently asked question (FAQ)
To develop the custom web application we use python with django framework or PHP, Codeigniter, MySQL, JQuery, Ajax, Google API, etc.
Inventory management
ERP
CRM
HR management
Data management
Institue management
Business management software
Invoice management
Rental service management
Cab booking software
Online food ordering application
Student management
Basically, we use high-level code techniques to avoid unauthorized access. Also, we check for SQL Injection, MD5 for passwords, Code Injection, Cross-Site Scripting, and Form tempering to make it more secure and run smoother.
We provide 1 free SSL certificate for all the web application development to run smooth and faster.
Data security
Enhanced efficiency
Higher levels of security
Easy accessibility
Scalability
User-Friendly
Reduces operational cost
Webomindapps are one of the ideal web application development company who understanding your custom applications needs and requirements delivering a high-level complexity project to their clients from worldwide.
We work with a wide range of companies like small start-ups, large corporations, and across many business industries technology and more.
WAMP Servers it is known as Windows, Apache, MySQL, PHP. It's a windows installer around the common LAMP stack.
We will help you out in fixing bug error and also upgrade the server.
First, our web developer will analyze your complete requirement and they will suggest you the technologies to be used for developing a web application.
The latest version of PHP is 8.2 (released on November 24, 2022) and for Python its 3.10.11 (released on April 5, 2023) both has its own advantages and dis advantages. In short if are looking for application with below 50 users then PHP suites well if its more then we can with python.